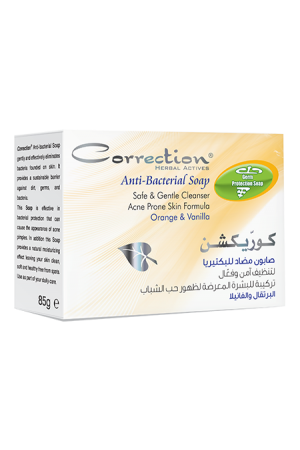 • Gently & effectively eliminates bacteria found on the skin.
• Advanced formula inhibits the bacteria regrowth that causes the appearance of acne & pimples.
• Provides a sustainable barrier against dirt, germs, and bacteria.
• Combines a natural moisturizing formula (rich in Glycerin) that leaves your skin clean soft, healthy, and supple.
Propylene Glycol, Sodium Stearate, Sodium Lauryl Ether Sulfate, Cocamidopropyl Betaine, Sodium Cocoate, Aqua, Glycerin, Sucrose, Sodium Chloride, Sodium lactate, Chloroxylenol (PCMX), Parfum, BHT, Disodium EDTA.
Glycerin (Active Ingredient)
Glycerin is a compound that can be made from natural products such as vegetable oil. Glycerin, also called glycerol, can be used for both cosmetic purposes and as a treatment for medical conditions of the skin.. The effects of glycerin on skin are a healthier, more natural-looking appearance.
• Promotes Skin Cell Maturation
• Maintains Water Balance
• Improve Appearance Of Skin
Chloroxylenol (PCMX): is a broad-spectrum antimicrobial chemical compound used to control bacteria, algae, fungi and virus. Chloroxylenol is one of the most mature antimicrobial agents.
Massage lather onto wet area, then rinse off thoroughly and dry.
After usage, keep in dry soap dish, melts easily due to superior rinsability.