7 Hair Natural Oil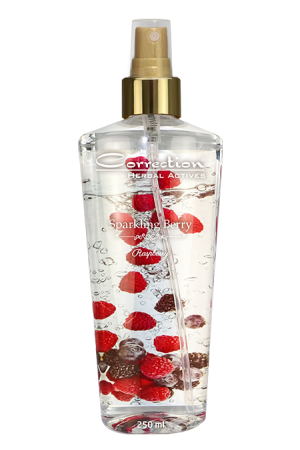 Revitalized and long lasting body spray .
Leaves the skin subtly scented.
The luxury of fragrances that blend between the tempting, irresistible and vibrant scents.
Refreshing and weightless formula infused with moisturizing Glycerin and conditioning Aloe Vera.
Ideal for use all over the body .
Feel flirty-fresh all day.
Ethyl Alcohol, Propylene Glycol, Glycerin, Benzophenone-4, PEG-40 Hydrogenated Castor oil, Aloe Vera Extract, Butylated Hydroxytoluene,Fragrance, Aqua.        
Aloe Vera Extract Benefits
Rich in vitamins, minerals, amino acids, enzymes, and proteins, aloe is a natural humectants that helps support the moisture Balance of the skin. It has recognized its restoring, skin-soothing, and moisturizing properties.
Glycerin (Active Ingredient)
Glycerin is a compound that can be made from natural products such as vegetable oil. Glycerin, also called glycerol, can be used for both cosmetic purposes and as a treatment for medical conditions of the skin.. The effects of glycerin on skin are a healthier, more natural-looking appearance.
• Promotes Skin Cell Maturation
• Maintains Water Balance
• Improves Appearance Of Skin
Sprayed on after a shower, or any time your spirits need a lift the irresistible fragrance keep you feeling renewed and refreshed.