7 Hair Natural Oil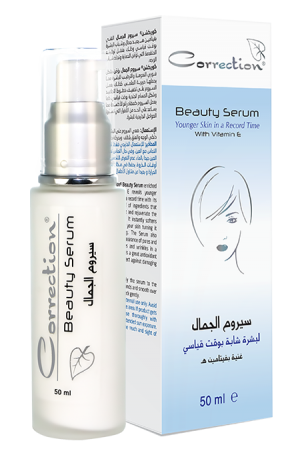 Younger Skin in a Record Time
Enriched with Vitamin E & Glycerin
Reduced fine lines & Improved the form of skin pores .
Contained Matrixyl™ which is an anti aging and lifting effect active ingredient
Restored the younger skin in a record time.
Restores the skin's natural moisture level and infusing your complexion with freshness and youthful splendor.
​​Highly effective in maintaining your skin's vitality with ongoing nourishment and supporting its natural, anti-aging defense system.​​

Antioxidant complex to protect from environmental damage and skin-firming peptide complex to boost and maintain skin's elasticity.

 
Aqua, Glycerin, Stearic Acid, Caprylic/Capric Triglyceride, Dimethicone, Cetyl Alcohol, Cetearyl Alcohol, Cholesterol, Butylene Glycol, Glycol Stearate, Triethanolamine, Tocopheryl Acetate, Isopropyl Myristate, Carbomer, Imidazolidinyl Urea, Methyl Paraben, Propyl Paraben, Titanium Dioxide, Parfum, Polysorbate-20, Polyacrylamide, C13-14 Isoparaffin, Laureth-7, Palmitoyl Tripeptide-1, Palmitoyl Tetrapeptide-7, Retinyl Palmitate.  
MATRIXYL ™
Matrixyl™ is an anti-wrinkling and lifting effect ingredient that provides an anti-aging effect.  By definition Matrixyl contains two matrikines, Pal-GHK and Pal-GQPR which act in synergy to restore and maintain the skin's youthful appearance . Matrixyl properties are created by matrikines which are messengers of cutaneous restructuration and repair. They activate the neosynthesis of extracellular matrix macromecules providing Matrixyl with a visible ant-wrinkle efficacy. Characteristics of Matrixyl matrikines are that they are capable of regulating cell activities. They interact with specific receptors to activate certain genes involved in the process of extracellular matrix renewal and cell proliferation. With age these mechanisms become progressively weaker.
Tocopheryl Acetate (Vitamin E)
Vitamin E is known for its antioxidant and moisturizing properties. It is also thought to diminish the effects of environmental pollutants.
Vitamin E increases oxygen uptake, which improves circulation to the scalp. It improves health and growth of hair. Since hair health is tied to the immune health, vitamin E is believed to stimulate hair growth by enhancing the immune function.
 
Apply the serum to the palms of the hands and smooth over the face and neck gently .